After the first phase of work to repair the Hammersmith Flyover before the London Olympic Games in 2012, Freyssinet has been chosen again for the second step. Work to strengthen the structure with special La GTM France's bars, with the bearings replaced, a new carriageway drainage system installed and the entire flyover waterproofed and resurfaced, has started in January 2014.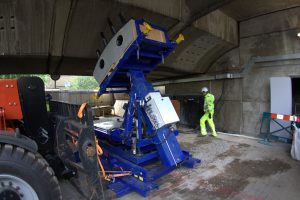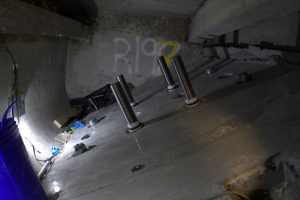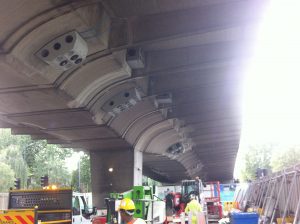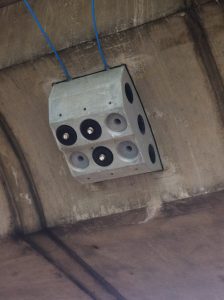 The use of UHPFRC UHPFRC (Ultra High Performance Fiber-Reinforced Concrete) added with the La GTM France's bars, as the key element in the new post-tensioning system is an innovation in the field of PT works.
UHPFRC is used in this application for the first time in UK. The main benefit is the reduction in both size and weight of the concrete anchorage.
The work was completed in summer 2015.