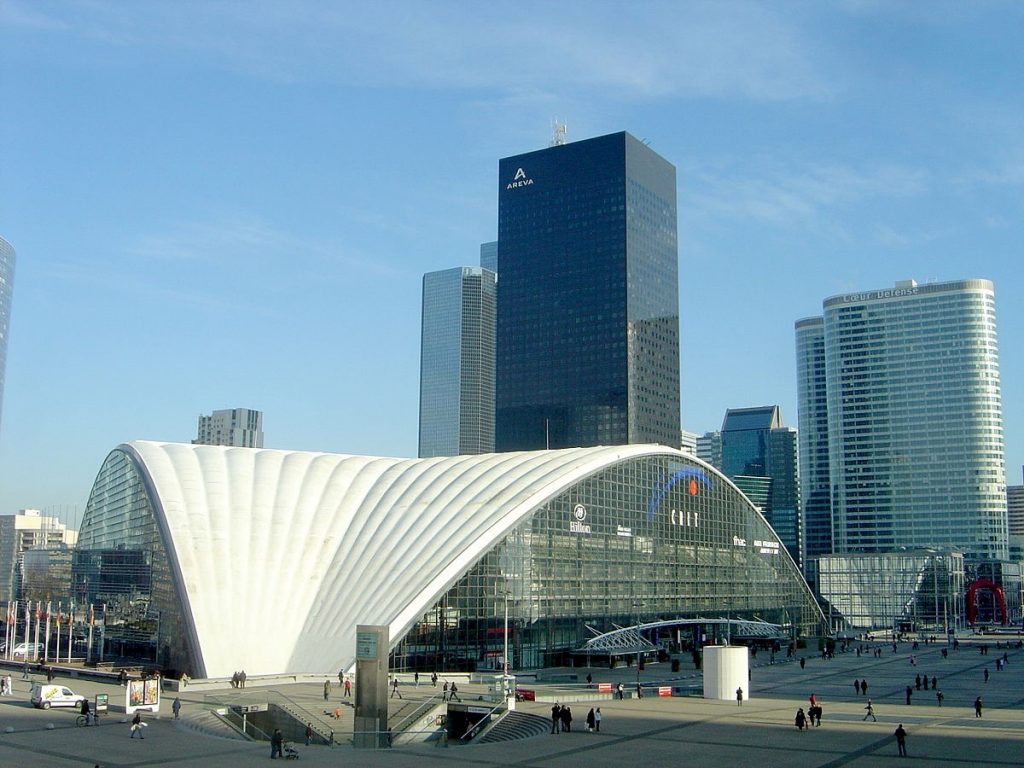 The train station « Cnit la Défense » will host the RER E in 2022.
The pharaonic site of the Cnit train station is the last Parisian stage before the great west.
This station is located 40 m underground and has a weight of 62,000 Tons.
La GTM France supplied post tensionning HTSR bar kits from diameter 27 to diameter 66 and from 2400 mm to 3900 mm with plates, nuts and washers, for a total of 1350 bars to reinforce the 61 concrete post. These products were delivered over 3 years (2017-2020), with precise logistics meeting the site's criteria.
La GTM France bars have high resilience and elongation which is a real advantage for this project.
The whole is supported by 61 huge posts under construction, and poured a concrete slab 3 m thick, which will then constitute the roof of the station.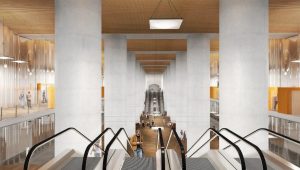 A real challenge of this project is to carry out this work with an operating Cnit above your head. Logistics are also crucial. The multitude of workers work in the middle of a pole forest.
Once the site is completed, the RER will not yet run: SNCF will then take over to install all the railway equipment.
The Virginia tunnel boring machine built in Germany is 90 m long – started work at Courbevoie and can run at the rate of 10 to 20 m dug per day in the greatest discretion with the result of not disturbing the neighbors.
In the end, three new stations will emerge: that of Maillot, that of Cnit and that of Nanterre (6 tracks, 4 platforms), to ultimately make this line E "the most interconnected in Ile-de -France".
RER A should lose 15% of traffic and Saint-Lazare station should be reduced by 12% of passengers.